Middlesbrough Football Club will offer coach parking on the day of the walk. They will levy a fee of £15 per coach, payable on arrival, to cover the cost of staffing.  Coaches should leave the A66 at the Middlehaven Intersection and take Shepherdson Way towards the stadium.  On arrival at traffic lights turn right on to site and coach parking will be in Car Park C. Volunteer stewards will be on hand to direct you to the walk start, it is approximately a 12 minute walk.
For Information on where to stay and how to best get please follow the link here
https://www.discovermiddleborough.com
FAVOR UK Conference 2019
There are many pathways to Recovery – and all are a cause for celebration!
This year's conference will be celebrating the many pathways to recovery. A mixture of professional speakers and local people in recovery will be talking about their work and personal recovery stories, celebrating medically assisted, harm minimisation and abstinence pathways to recovery. Get your ticket at the link below.
https://www.tickettailor.com/events/facesvoicesofrecoveryuk/286586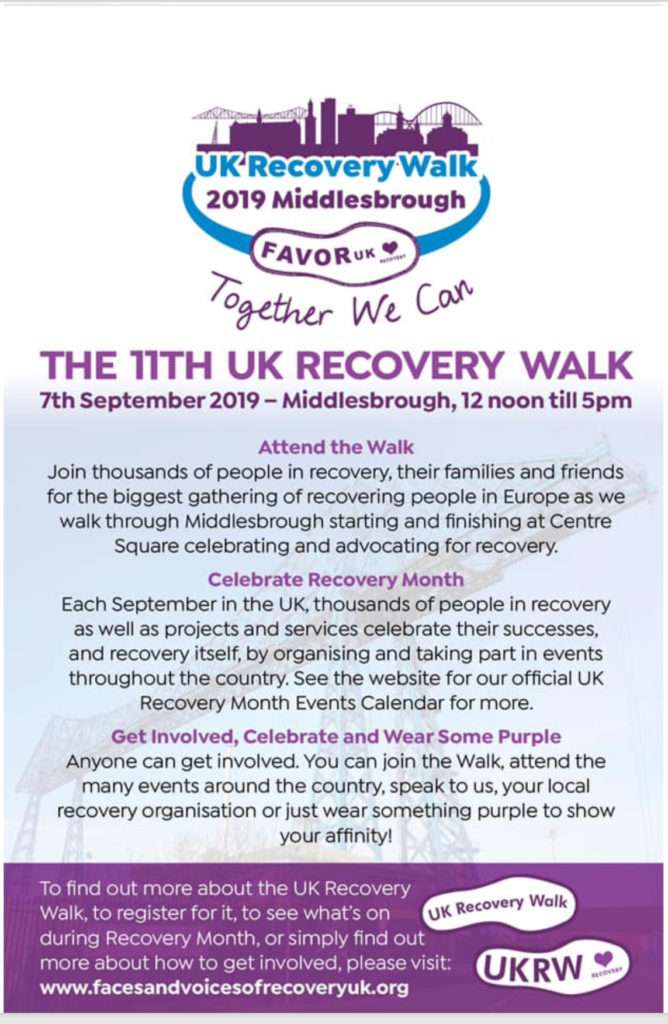 Download the poster here 12 noon1.jpg