News
An Open Letter to Directors in Public Health in England from FAVOR UK
We note with interest the alarm expressed by some Directors of Public Health in England at suggestions that the NHS may asset-strip what's left of public health services in local authorities, for example the piece here and here
We watched on with bemusement as Directors of Public Health in England grabbed the Pooled Treatment Budget for alcohol and other drugs in 2013 to boost their Public Health Grant allocations by another 50% when they transferred to local authorities, and we have watched with dismay the managed decline of alcohol and other drug services for the last five years. If transferring the commissioning of alcohol and other drug treatment to the NHS means that substance use disorders are taken seriously as a disease and all the interventions recommended by NICE will be available in every area in England, then many in our field will be jumping up and down shouting "Mr Hancock pick us!" with the same enthusiasm as 10 year old boys trying to get picked for a football team.
Apart from a handful of notable exceptions, public health has become a hostile environment for the commissioning of harm reduction, treatment and recovery support services. We acknowledge that your Public Health Grants have been cut, but not to the same extent as the savage cuts to treatment budgets for alcohol and other drugs in most areas of England. The cuts have been so severe in some areas that despite only a quarter of alcohol dependent people and half of crack and heroin dependent people being in treatment programmes in England, some areas are actually suggesting capping the number of places available in treatment.
We have a suggestion for you. Rather than advocating for retaining control of alcohol and other drug budgets, maybe you could advocate for local Pooled Treatment Budgets that are jointly commissioned by local authorities, NHS, police and probation. This is the way we used to do things before 2013, when for 10 years we were able to build up some of the best treatment systems in the world.
FAVOR UK Christmas Message 2018
This year's Christmas message is not one I have wanted to write. I have put it off until today.
On the 10th of November my mother died of a gastro intestinal bleed caused by excessive alcohol intake.
As I write this I am worried about the inappropriate shame my loved ones might feel reading this. I am worried about how they feel about me talking about it. My mother's alcoholism was what inspired me to go to my first recovery meeting and I would not be a person in recovery had I not sought help for her.
It was at that very first meeting looking for help for my mum that I identified with the people in the room claiming to be alcoholics where the thought entered my head that I may well be one too if what they were sharing was anything to go by.
I continued to go to meetings in the days ahead and pretty soon the identification from the people in the meetings about how they thought and how they felt was undeniable. I was soon to understand that the substance did not matter, whether it was alcohol or other drugs, gambling, shopping or sex or any other myriad of compulsive behaviours that were ultimately about removing myself from reality. I could clearly see that I had the condition they spoke so eloquently and honestly about and that I was now hanging out with people who were actively working at being in a solution. I knew I had stumbled across something very special, I knew I was being given an opportunity to break the cycle. I grabbed it like only the dying and desperate can.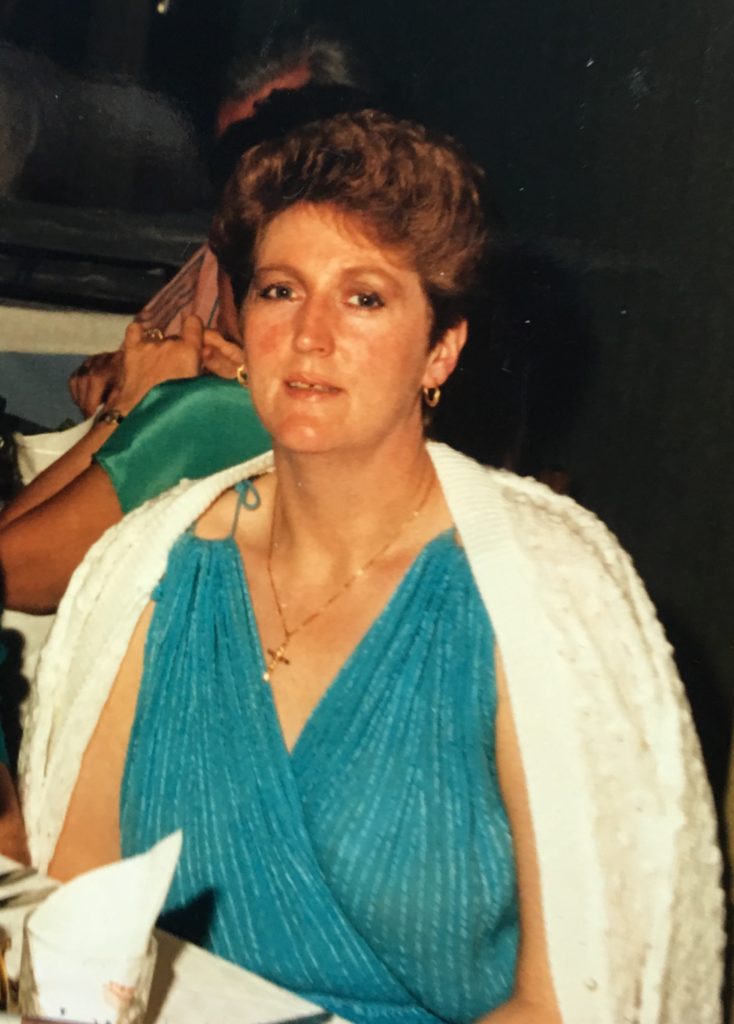 In 2018 again, we have seen another record rise in the number of alcohol & drug-related deaths that have devastated families across the UK. This year and for many families like mine this will be their first Christmas without a loved one. Truly our hearts go out to everyone who has lost a love one to addiction.
Reiterating what we said last year we must take note that as these deaths continue to rise that a significant percentage of those who have died are among those who have never been in treatment and ask ourselves why this is.  4 out of 5 people who are alcohol dependent are not in treatment at all.  Significant cuts to treatment funding (some as high as 60%), inaccessible services and services that are just not attractive are all contributing factors.  People are not being given a choice of harm reduction interventions and pathways to recovery when/if they do eventually seek help. Like depression this is an illness that will convince you don't have it.  In a review of the literature around barriers to treatment that we did this year, the top reason people do not seek help is "denial; Imagine having an illness that is killing you that tells you, you're not that bad, you don't have it.
We must tenaciously continue to advocate for change; change in how we perceive addiction, change in how we treat the condition and change in how we care for those who are suffering.

FAVOR UK will continue to advocate for people in addiction to get non-judgmental help and advice that will reduce the risk of them further harming themselves and others. What most people don't know is that there are many pathways to recovery and all are a cause for celebration. This year we have made significant strides in making sure that recovery is visible in our communities and in the lives of people who most desperately need our hope. We have shared our stories, offered our experience and passed on our strength where we have had the opportunity to do so.
It would not be appropriate for me to not comment on my mother's death, this massive life event, considering the circumstances and the nature of the work I do. Since her death I have been reflecting. I can't be certain that this line of work would have interested me had my mother found recovery. I am certain that the continued progression of her addiction and the lack of understanding and care that she received drove me to advocate first locally, and then on national scale. In the end I was not able to help my mum but we know our collective work has and will continue to help many others. I know if were not for my mother's addiction I would not be a person in recovery today. I will always be grateful to my mum for that and many other blessings & values she gave to me.
We will be going into the new year doing our best to create more opportunities to be Faces and Voices of Recovery. We hope you will join us all in September 2019 in Middlesbrough for the 11th UK Recovery Walk – until then stay safe and take care of yourself and each other !
RIP
Anne Maria Doherty Ward
27/8/48 – 10/11/18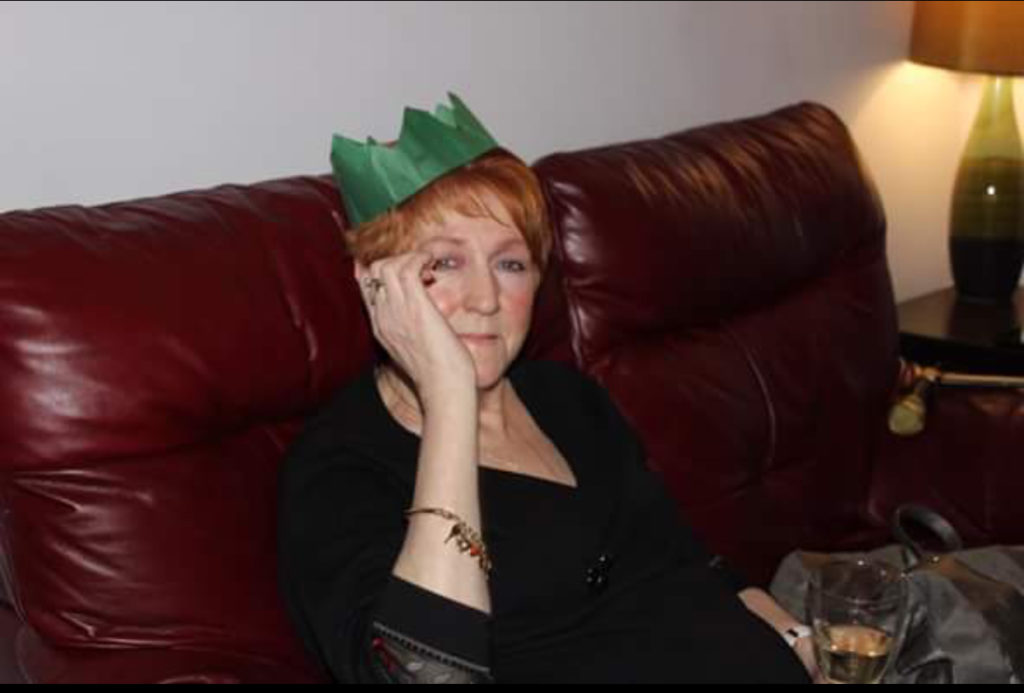 Love always mum – Annemarie xxx
UK Recovery Walk Shrewsbury 2018 Brochure
Here it is folks –  This Years UK Recovery Walk Brochure. All the info you need for this years walk. Please down load it here.
Our Annual Report 2017/18
On behalf of the board, I am proud to present the Trustees' Annual Report, which sets out, for our supporters, members and the general
public, what we have achieved and to give sight and opportunity for our members to influence our work going forward over the next year.
2017/18 has been a phenomenal year for our little charity. Our membership has continued to grow and we have been delighted with the level of input form members contributing to our work and development. It is your ideas encouragement and continuous support that keep us going & focused on the work that we need to continue to do.
Please down load our annual report.
Vote for either Middlesbrough or Luton for UK Recovery Walk 2019
The bids are in.
Hi everyone the vote is going out to the general public this year as well as our membership. We hope you will share the page and help raise awareness so that as many people as possible will get the opportunity to decide where the UK Recovery Walk will be held in 2019
Please see the full bids by clicking on the links provided below.
Middlesbrough
Middlesbrough Bid for the 2019 UK Recovery Walk (002)UK Recovery Walk Middlesbrough Recovery UK Conference Costs Middlesbrough Recovery UK walk costs
Luton
Voting will finish  on Wednesday 4th  July at 8.40pm– Any attempt to cast your before or after these times will not be recorded.
Once you are ready to vote please click on the links below where you will be able to take one vote per person.
The result of the vote will be announced at the host winners party in Shrewsbury on Thursday the 5th of July.
Vote here on Facebook https://www.facebook.com/FAVORUK/
or here on Twitter
Liverpool Withdraw their Bid to host 2019
Liverpool withdraw their Bid. Just for clarification – there has not been a note of interest from London as yet but we are expecting one and only moments ago this afternoon we have also received a note of interest from Middlesborough Recovery Community to host 2019. 
Update June 14th 16.50
I am writing as promised following  our phone conversation earlier this afternoon
At Today's Recovery Walk Liverpool Bid Team Meeting we took the decision not to continue with a Liverpool Bid to host the 2019 Recovery Walk
We came to this decision for two reasons:
1.

    
Firstly, it was clear from the attendance at the meeting, (for which there were no apologies) and from the bid requirements that there was not enough time to put everything in place to make a viable bid by 28th June.
We looked carefully at the winning bid from Shrewsbury from last year (I sent you all a link to this in an e mail on Monday) It is clear that we could not match this level of quality or commitment from other bodies before the deadline
2.

    
Secondly we are aware that there has also been a note of interest from London.
It did not seem right to ask for the walk for a second time before it has been to the capital city and In view of this and the powerful publicity and credibility boost that a successful London hosted UK Recovery walk would give to the wider Recovery

 

movement in the UK, Liverpool wishes not to proceed and instead support a London Bid for 2019.
Please convey this to the London bidders on our behalf
We did however agree that we wanted to work up a bid for the 2020 UK Recovery Walk and to keep the bid team going. We will be calling another planning meeting over the Summer for this purpose
We also agreed to encourage people to attend the Shrewsbury planning meetings in the run up to this year's walk in September and of course the Recovery Walk itself
Peter Rainford, Kim Eaton, Dave Barnicle
On behalf of Liverpool Uk Recovery Walk bid tram
UK Recovery Walk 2019 – Note of Interest From Liverpool
We have just received the first note of interest to host the UK Recovery Walk 2019.
Why your area should host it
Liverpool was the venue for the first UK Recovery Walk in 2009, partly in recognition of the growth and vibrancy of recovery in the city. Services such as Park View Project, SHARP Liverpool & Genie in the Gutter were all key drivers in the delivery of the first walk.
Despite "Austerity" those original Recovery organisations are still here, thriving and supporting Liverpool's Recovery walk bid.
Recovery in Liverpool has continued to grow, and to develop and sustain exciting new initiatives since then such as:
Read more by clicking below.
Liverpool Bid for UK Recovery Walk 2019
Volunteer Vacancies @ Faces & Voices of Recovery UK
First of all let us just say we realise these are very skilled posts and many people earn a good living doing these types of work.
Let us also tell you that if we had funding we would pay you a very good living for doing these posts.
But as it stands at the moment we do not have the money to fund these posts but our wee charity is bursting at the seams with all the great work its doing and we really need your help to keep doing it.
There are some great reasons to help us !
Why apply to be a volunteer?
Volunteering can help you gain confidence by giving you the chance to try something new and build a real sense of achievement, it can also help show of your skills to lots of different people and organisations. We will do our very best to promote you and do our best also to support you.
Make a difference – we all know volunteering is good for the soul if your not being taken for granted or exploited. Volunteering can have a real and valuable positive affect on people, communities and society in general.
Be part of a community – Volunteering can help you feel part of something outside your friends and family. In our case it can help you feel we hope part of something really special.  We believe we are actually helping to change the world in a very positive way.
Learn new skills – Volunteering can help you learn new skills, gain experience and sometimes even qualifications. Hey we don't expect you to be perfect, we are all human after all and we all make mistakes. Volunteering is a good way to try your new skills without too much risk.
What we hope 
We really hope most of all that you will Have fun! Most volunteers have a great time, regardless of why they do it.
Hey don't worry if you cant help with these vacancies, this time, but please get in touch if you have skill to offer, letting us know how you would like to help.
Please Click on the links below for more details of each opportunity and how to apply.
THE UK RECOVERY DECLARATION OF RIGHTS
The UK Recovery Declaration of Rights is a statement of the principle that all people have a right to recover from addiction to alcohol & other drugs. We call on all our friends, family, loved ones and our elected officials to take action to build communities of recovery that will support those people and their families still needing help and to end discrimination.
We are inviting you or your organisation to endorse The UK Recovery Declaration of Rights.
Join all of those who agree that we all have a right to recover and please sign our facebook note:
https://www.facebook.com/FAVORUK/posts/1933605766684685
or email annemarie@facesandvoicesofrecoveryuk.org
Please also pass on to any organisations you think will be interested in endorsing.
Pleas down load the latest version of the poster below by clicking on the link that says DOR
Download the latest list of endorsements by clicking on DOROCT18Endorsments DoR_
---
So Far Endorsed by

UK Recovery Walk Planning Update February 2018
Please see this months February planning update by clicking on the link here
UK Recovery Walk Planning Update – February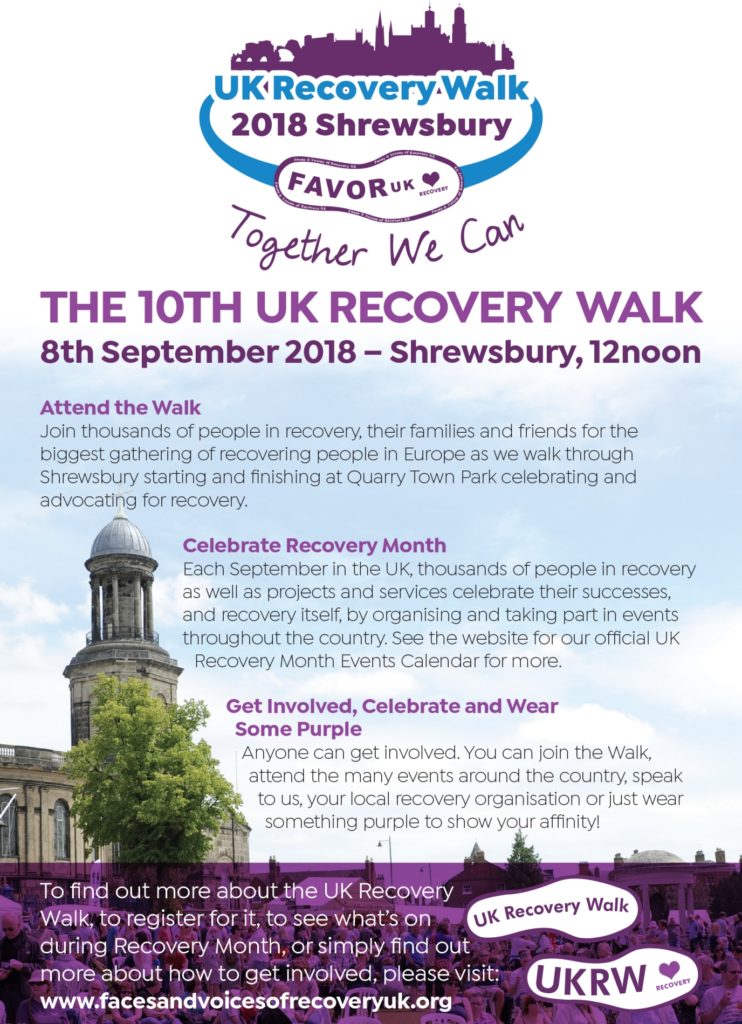 FAVOR | Charity Number SC043961