We are having a party you are invited AGM 2015
UK Recovery Walk Charity AGM & Host Winners Announcement & Party Invite
Hello everyone
We wanted to firstly let you all know a date for your diary, (25th July) and secondly, officially invite you to our AGM & 2016 Host Winners Party.
As many of you know the aim of the charity is to bring recovery out in the open and, in particular, to make it visible to families and individuals who are still suffering. We aim to do this in a variety of ways. One of these is by hosting The UK Recovery Walk every year in a different host city or town.
We only had one note of interest this year to host the 2016 UK Recovery Walk – and are not therefore required to take a vote by the members of the charity. We have since had enquires from other interested parties but unfortuely they missed the deadline date, but they wont make that mistake again next year.
To formally hold our AGM, and celbrate the new host winners (The Halton Hive), we are having an event:
UKRW Host Winners Party Poster
We would love you to come along and enjoy the event, meeting friends old and new, and celebrate recovery. We would be delighted if you would bring along your friends of recovery too, who will be able to find out a bit more about the charity, its work, its ethos and our trustees.
There will be a variety of entertainment throughout the day and we if you're interested in performing on the day please get in touch too.
We're inviting people in the industry, in recovery and from private and public sector from around the UK. It's sure to be a very exciting day.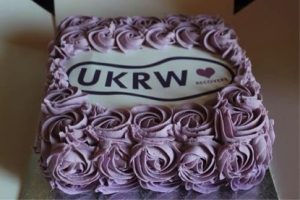 We cant wait to see you – Its going to be a exciting day.