Hey everyone please check out this years brouchre for the UK Recovery Walk 2021 (NEWCASTLE)
Across the UK we have seen even more of our friends and family lost to alcohol & other drug deaths. As usual each year we see the usual commentary of aging cohorts, the 'Trainspotting generation' & now the covid excuse and how basically this is a tragic predictable trajectory. This abject acceptance from those supposed to be in charge of our care has always been abhorrent to me, this preordained narrative has to be challenged at every level. We absolutely can & do recover if we are given the right support to do so.
Because we continue to witness an outpouring of grief & waves of anger & despair about the lack of access & choice in services, this has required us to shift direction with regards to our aims & how we operate.
Increasing since 2019 FAVOR UK has led a lived experience press & media campaign to highlight our systematic & structural failings for those seeking help. Not only have the press got fully behind us but their reporting is now focused on highlighting the lack of access, choice & investment in helping people get well. The press & media has adeptly understood that it is no longer acceptable to pitch one potential lifesaving pathway against another. The focus of our press campaign has been to tell our stories & in doing that we have as a community advocated for balanced investment across all evidence-based treatments, this message is now being heard & communicated clearly.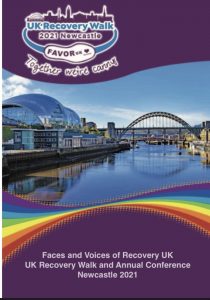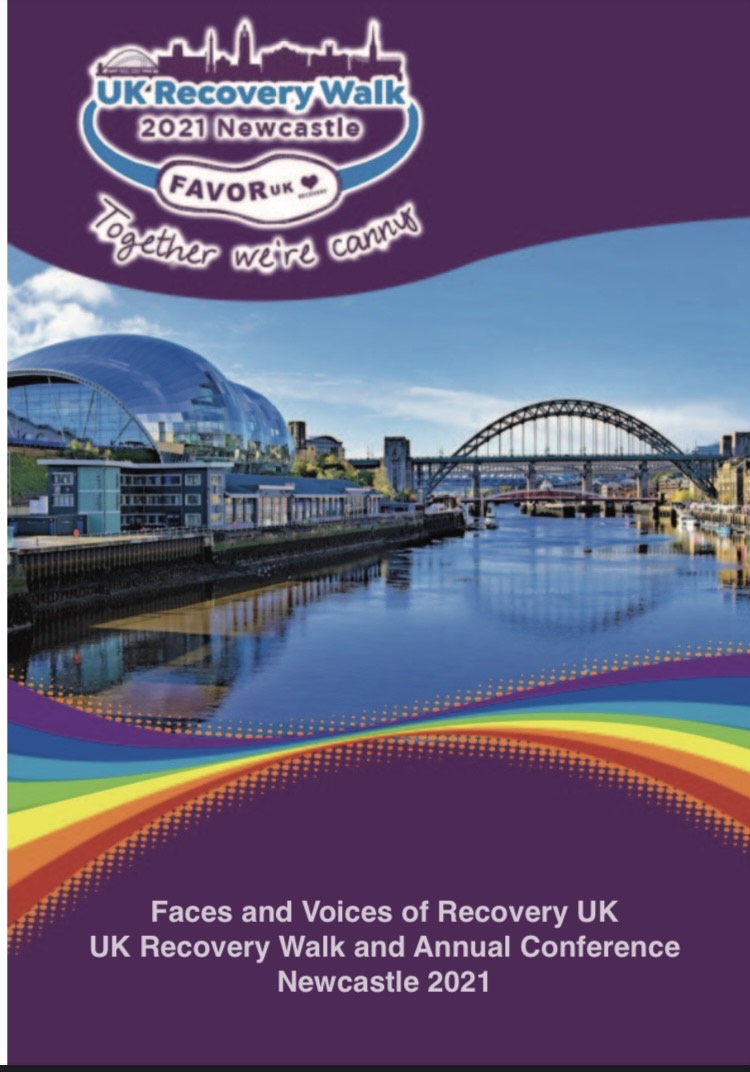 As a result of our campaign in January 2021 we saw the biggest injection of funding in the history of Scotland's addiction field, worth £50m a year. It includes an annual £20m to offer residential rehab to every person who asks for it. This money will not only help save lives, it is also an acknowledgement from the Scottish Government that they hadn't done enough, and it was shortly followed by a £148m announcement from the UK government, £80m of which is for tier 4 services in England.
In the coming weeks we will see The Right to Recovery Bill written in partnership with us & people in long term recovery launched for consultation. This has potential in time to make sure via law that anyone anywhere in Scotland but in time across the UK has access & choice of treatment that they request, ensuring a level playing field across the country in terms of treatment access & choice.
The Bill would seek to provide a statutory right to addiction and recovery treatment services including, but not limited to, the following: a) Short-term residential rehabilitation. b) Long-term residential rehabilitation. c) Community-based rehabilitation. d) Residential detoxification. e) Community-based detoxification. f) Stabilisation services. g) Substitute prescribing services. h) Any other forms of treatment as a health professional may deem appropriate, in line with guidance from the Scottish Ministers.
Our job now is to remain vigilant to the gatekeeping, bed blocking and other barriers that prevent us from getting access and choice of treatment. We will continue to do this by providing an autonomous & independent  voice of conscience & we will continue to offer our experience, strength & hope to those who seek recovery.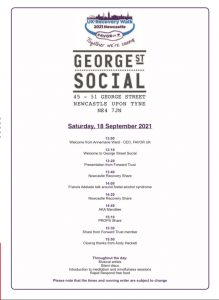 One of most important things that this campaign work has shown us is our value as recovering people. None of this would have happened without the support, persistence and tenacity of the recovery community. Over the last 12 years we have led the community into becoming more visible and vocal across the UK – that is undeniable, but we hope that through this campaign we can help the recovery community and the treatment community see how valuable and vital our contribution is. The time for change is well overdue.
Annemarie Ward is CEO at FAVOR UK