Browse our topics and blogs below to learn more about the multi-faceted world of Recovery.
A closer look FAVOR UK suggested the establishment of Drug Consumption Rooms (DCRs) as one or our 23 recommendations to the Scottish Government in 2019, in our report - Working together to challenge stigma & save lives but cautioned: " We recommend medically...
read more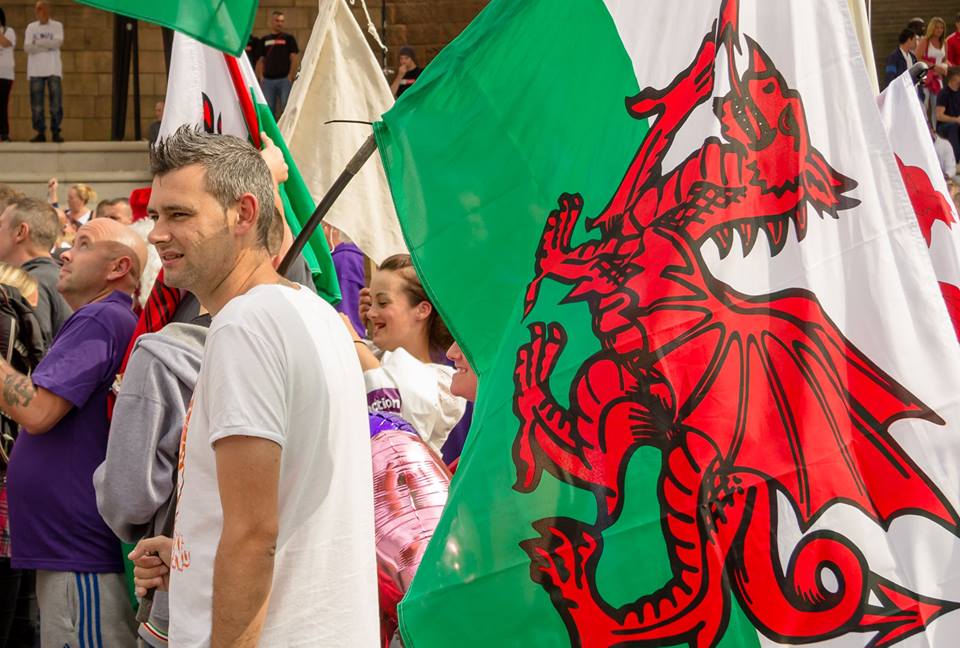 Buprenorphine is used in medication-assisted treatment (MAT) to help people reduce or stop the use of heroin or other opiates. It has been available in Europe as a treatment for heroin/opioid dependence since 1996. Buprenorphine is an opioid-receptor partial agonist...
read more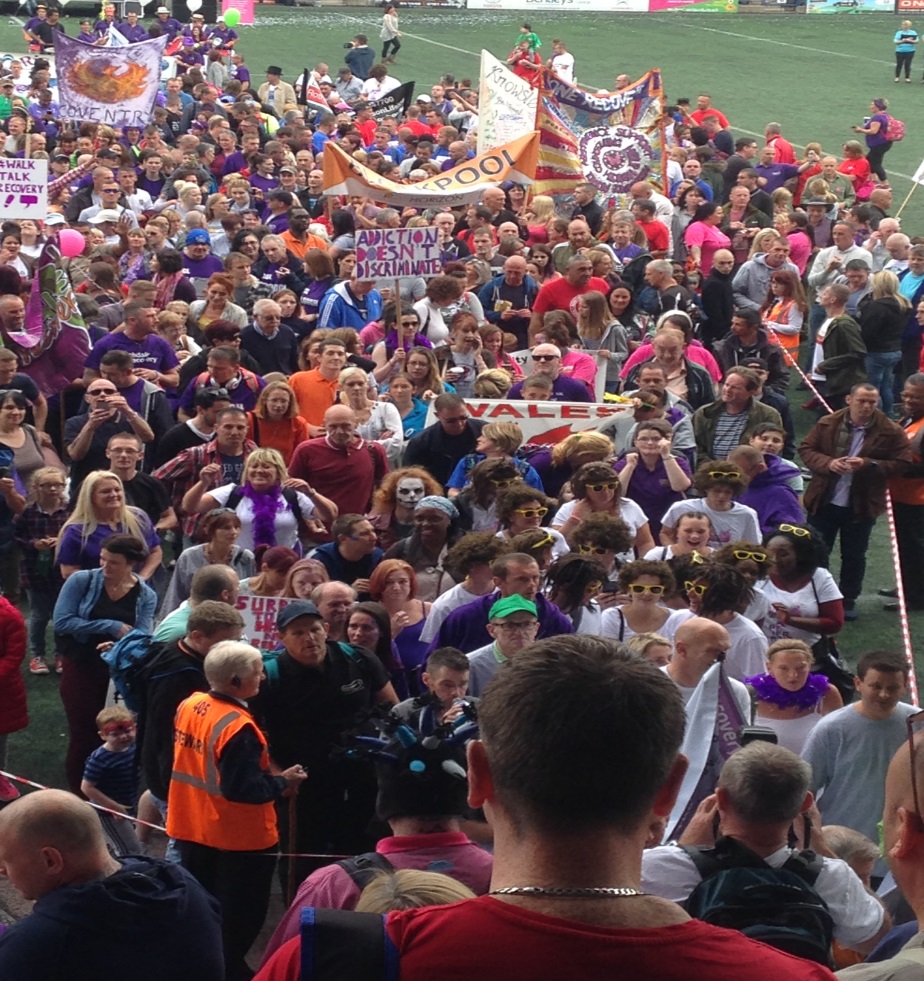 Detox is moving from your regular drug use to no drug use, with the help of various medications. There are different types of detox. The types of substances having been abused as well as the withdrawal symptoms experienced will influence which type of detox is...
read more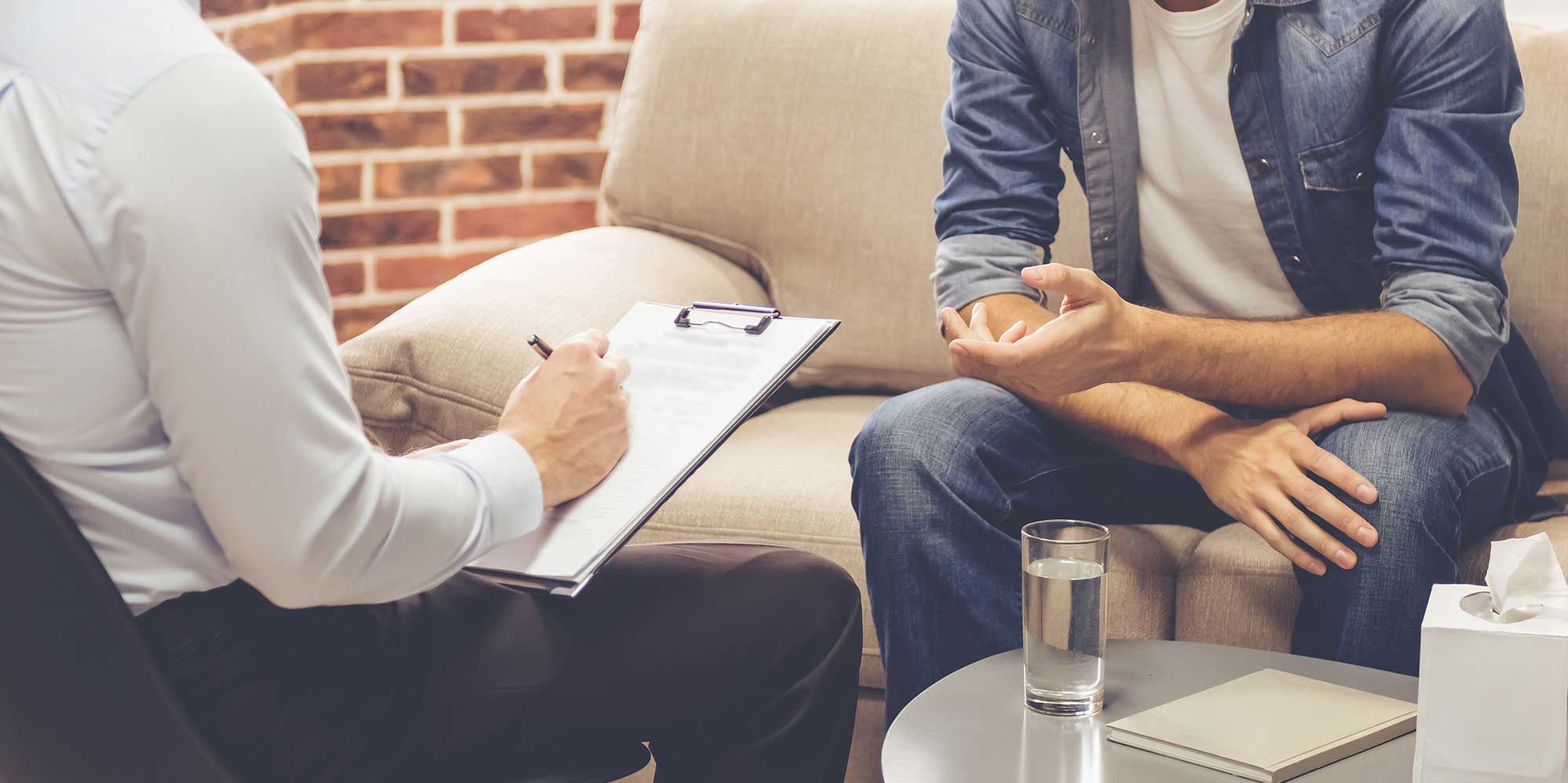 WHAT IS REHAB? Inpatient rehabs are intensive, residential treatment programs designed to treat serious addictions. Patients stay at a clinic in a controlled environment with 24-hour medical and emotional support. During inpatient treatment, residents are able to...
read more

What is Opioid Painkiller Dependence? Opioid Painkiller Dependence (OPD) is a physical addiction to prescription, and or over the counter painkillers. Opioid painkiller dependence is a long-term medical condition — and one that can be treated effectively. Many people...
read more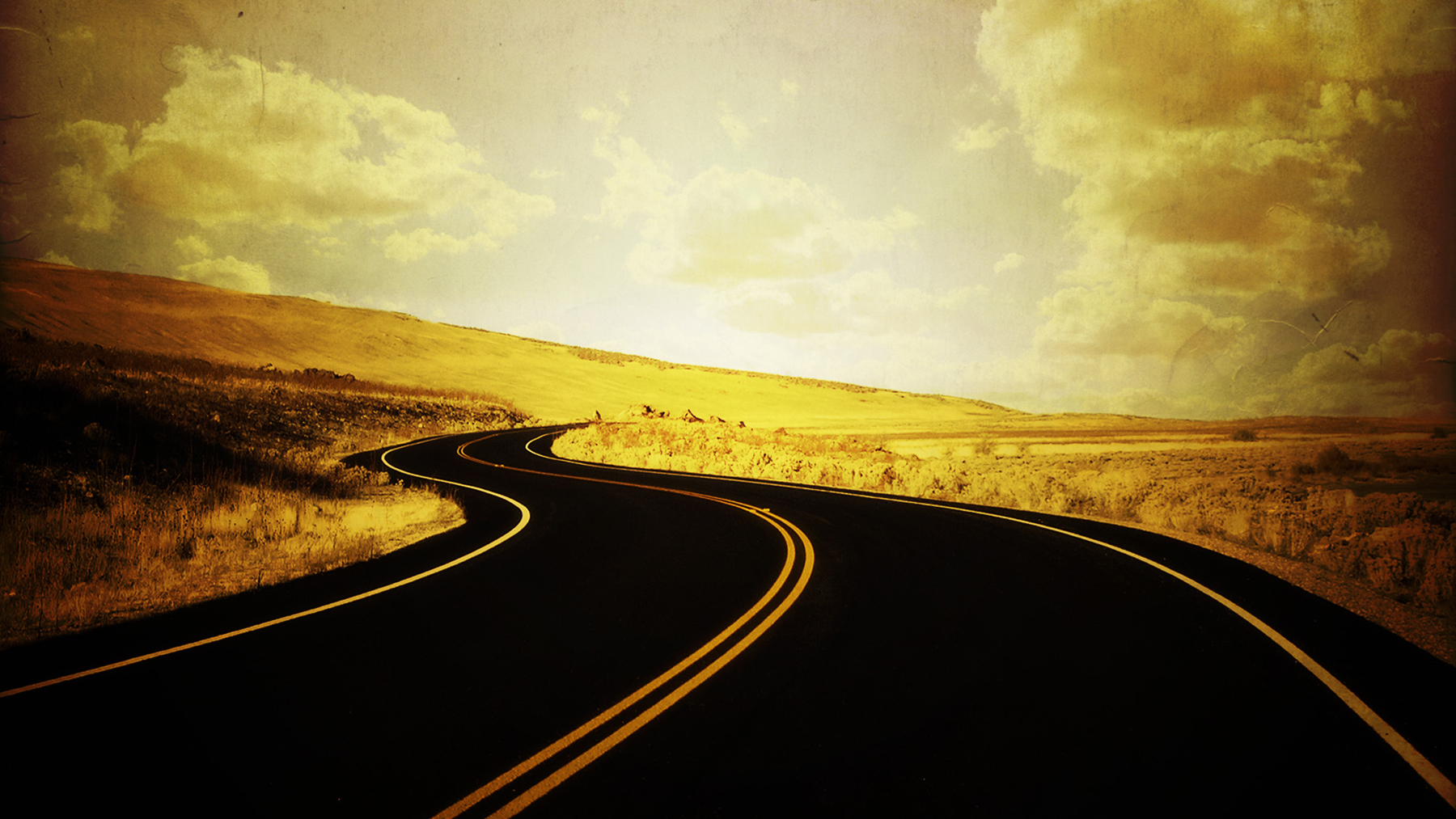 Recovery means different things to different people, and everybody's recovery is different. Recovery is never out of reach, no matter how hopeless your situation seems. Change is possible with the right treatment and support – even if you've tried and failed before....
read more

Here's what you need to know should you ever have to help a person who's having a bad reaction to a drug or overdosing. Following these steps could save their life. What to look out for AnxiousTensePanickyOverheated and dehydratedDrowsy, orHaving difficulty with...
read more
No Results Found
The page you requested could not be found. Try refining your search, or use the navigation above to locate the post.
A massive thanks to everyone who came along on the day to our AGM & Host winners Party on Friday in The Brink, Liverpool. A special thanks to Kathleen Reilly who went beyond and above the call of duty helping to organise all the fundraising & support acts....
read more

The bids are in. Hi everyone the vote is going out to the general public this year as well as our membership. We hope you will share the page and help raise awareness so that as many people as possible will get the opportunity to decide where the UK Recovery Walk will...
read more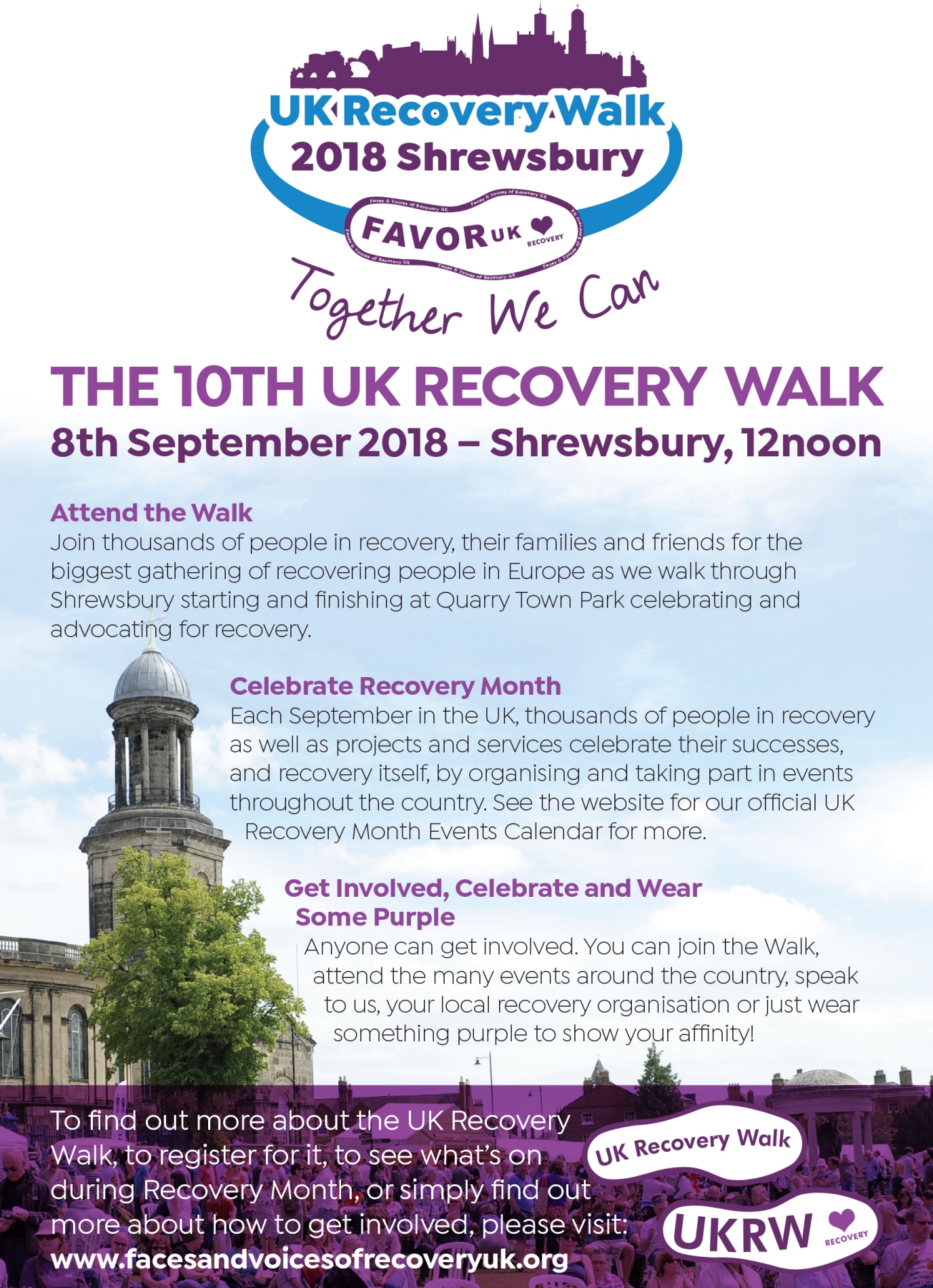 Please see this months February planning update by clicking on the link here UK Recovery Walk Planning Update - February
read more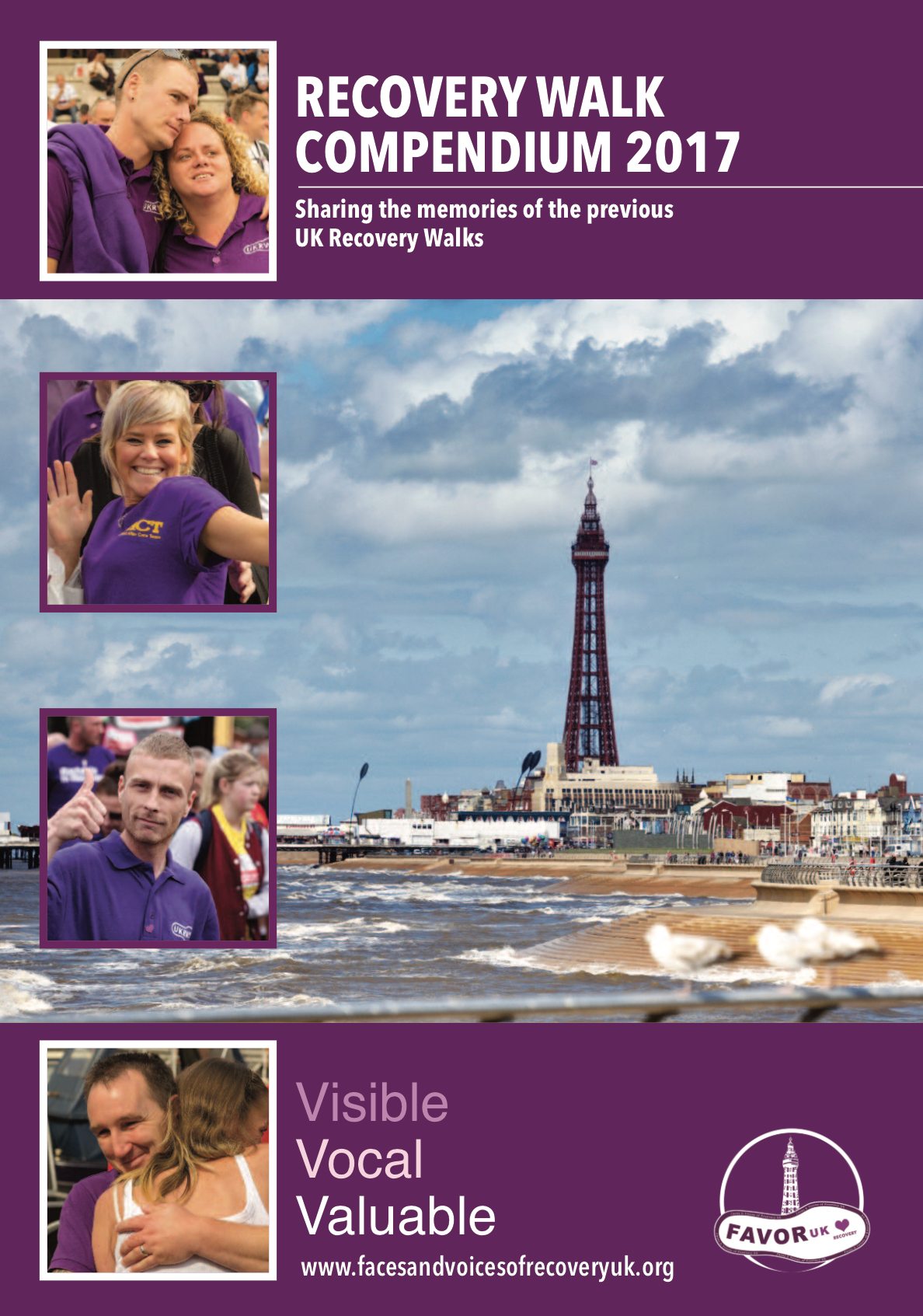 Please click here on the Compendium to see a collection of stories from the UK Recovery Walks since their inception in 2009. The compendium is a real celebration of the walks that have taken place up until now. We hope you enjoy reading about some of the memories  we...
read more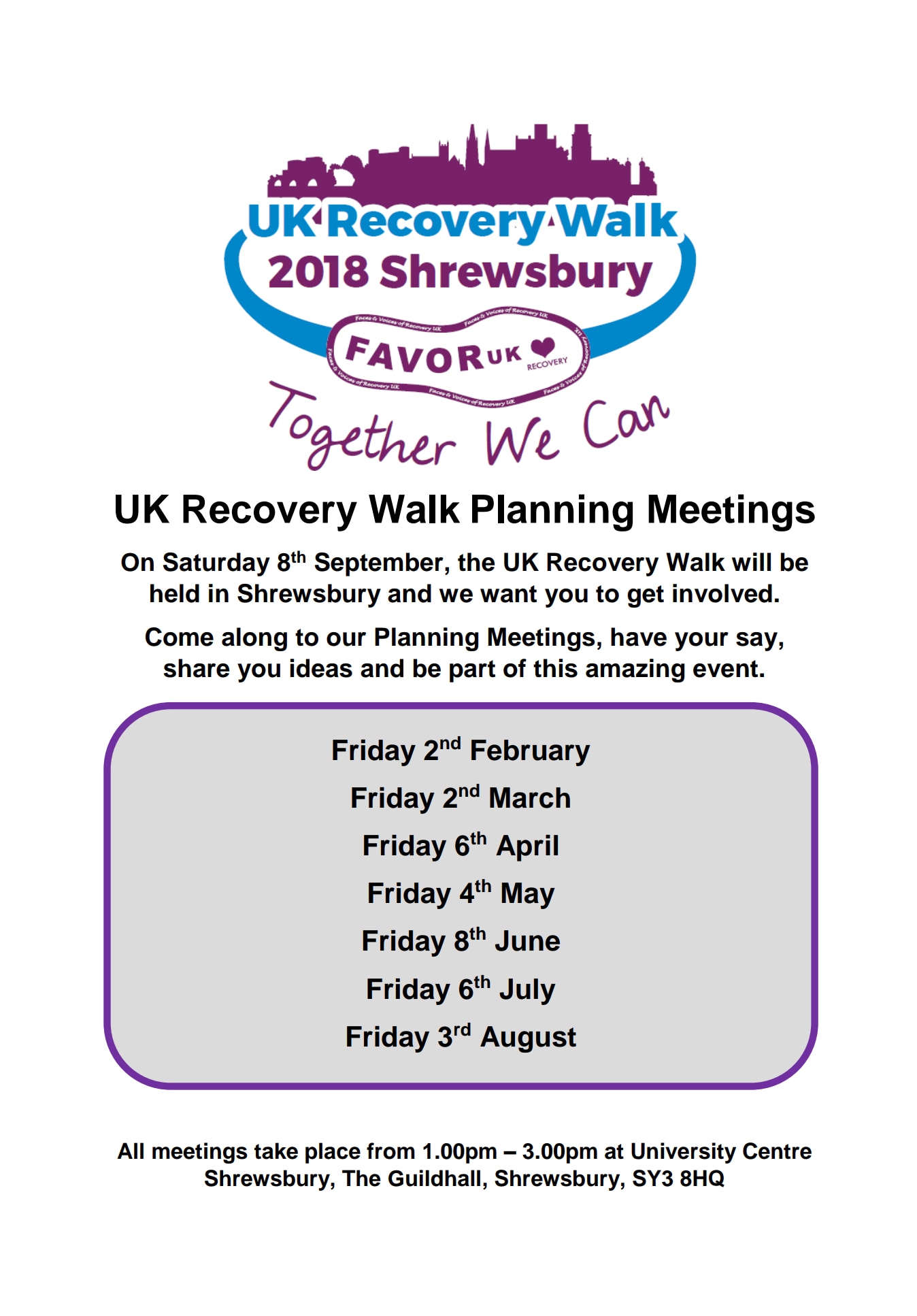 Please click the link below to see our planning update and get in touch if you want to get involved UK Recovery Walk Planning Update - January Download The Recovery Walk Planning Meeting Poster
read more
For all the info about this years walk please go to the Shrewsbury page here 
read more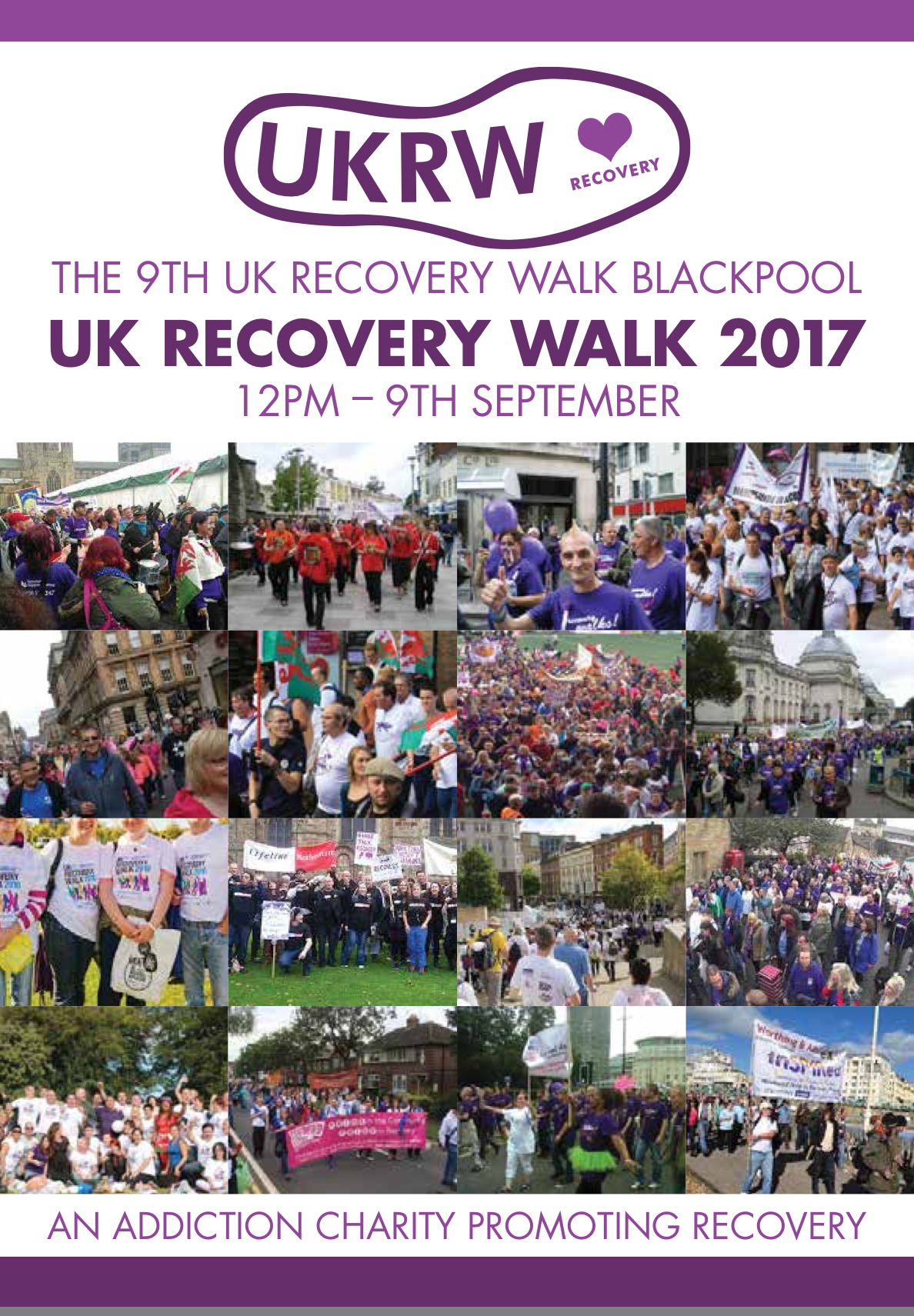 Please down load this years Brochure for all the info you will need for The 9th UK Recovery Walk. See you all soon. Blackpool 2017 final Brochure ONLINE
read more
No Results Found
The page you requested could not be found. Try refining your search, or use the navigation above to locate the post.
Keep up with the latest news and events in your area by signing up to our newsletter