Browse our topics and blogs below to learn more about the multi-faceted world of Recovery.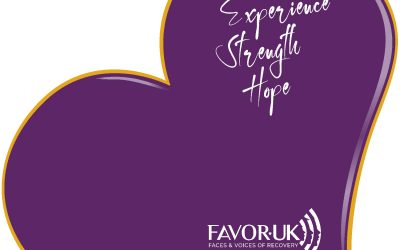 The History of the Purple Heart Way back in 2012 we created the purple heart of recovery as our charity's emblem to represent the bravery & courage required & practiced daily, by people in recovery & their families, friends & allies. Honouring all...
read more
No Results Found
The page you requested could not be found. Try refining your search, or use the navigation above to locate the post.

The bids are in. Hi everyone the vote is going out to the general public this year as well as our membership. We hope you will share the page and help raise awareness so that as many people as possible will get the opportunity to decide where the UK Recovery Walk will...
read more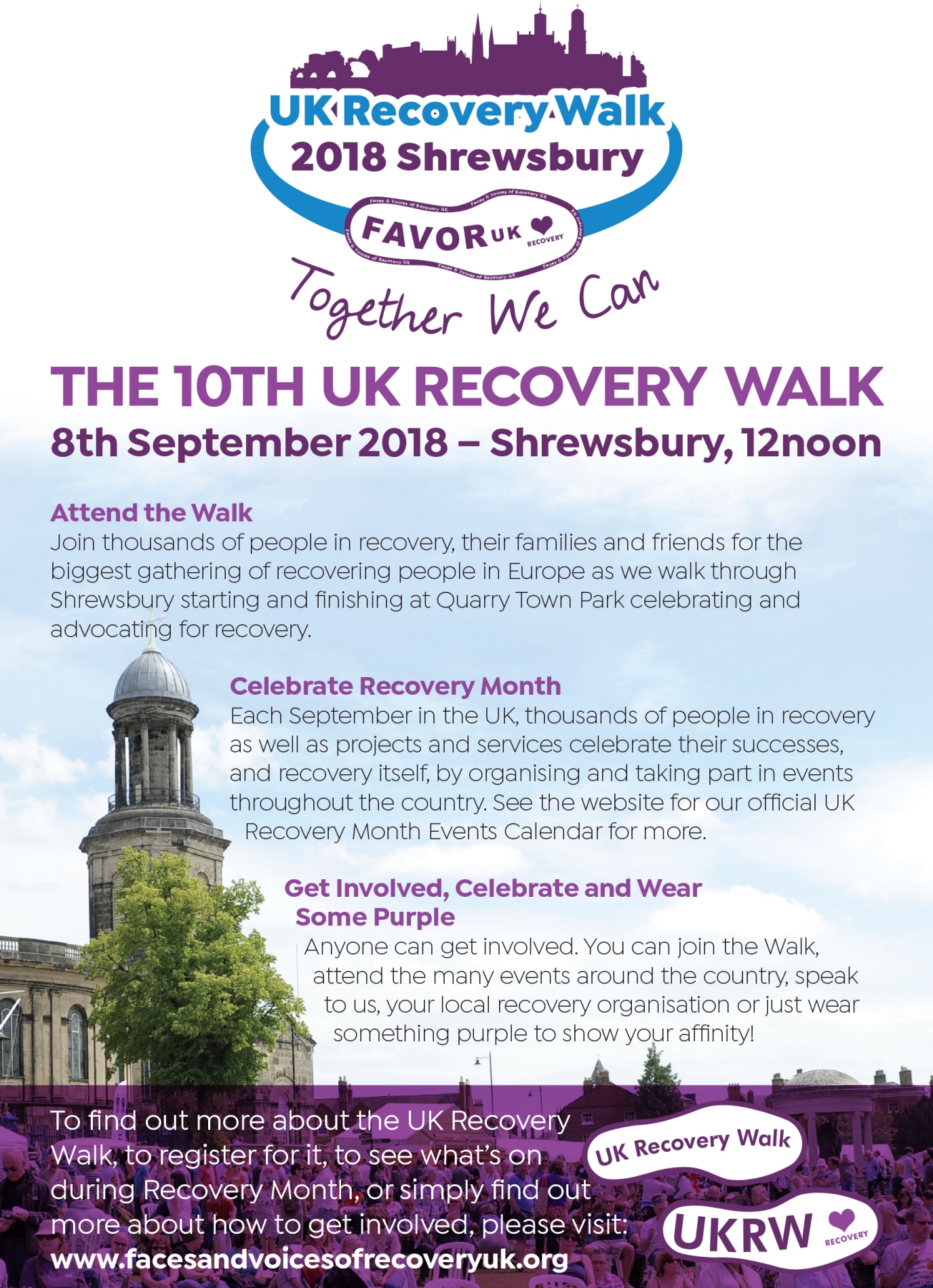 Please see this months February planning update by clicking on the link here UK Recovery Walk Planning Update - February
read more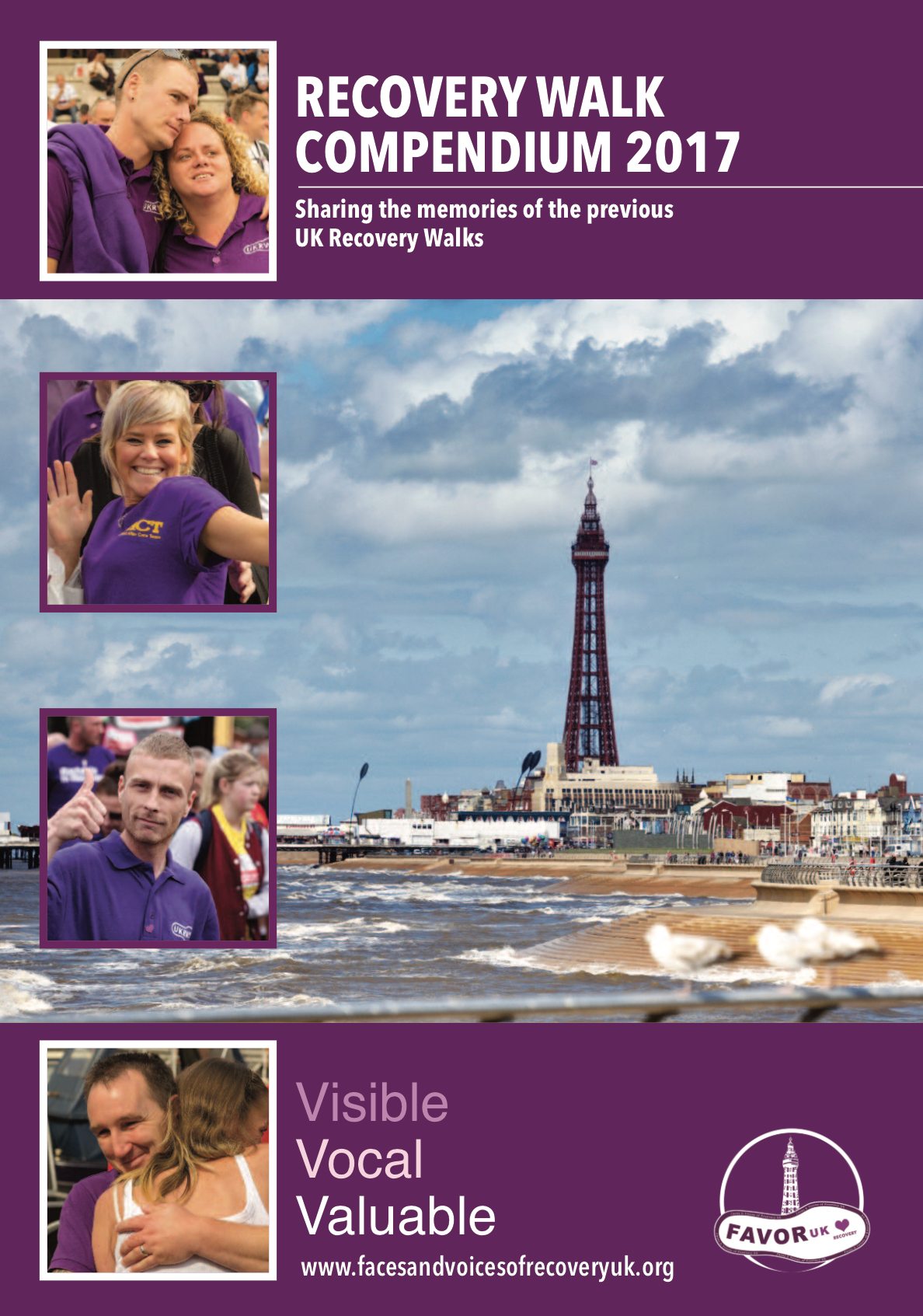 Please click here on the Compendium to see a collection of stories from the UK Recovery Walks since their inception in 2009. The compendium is a real celebration of the walks that have taken place up until now. We hope you enjoy reading about some of the memories  we...
read more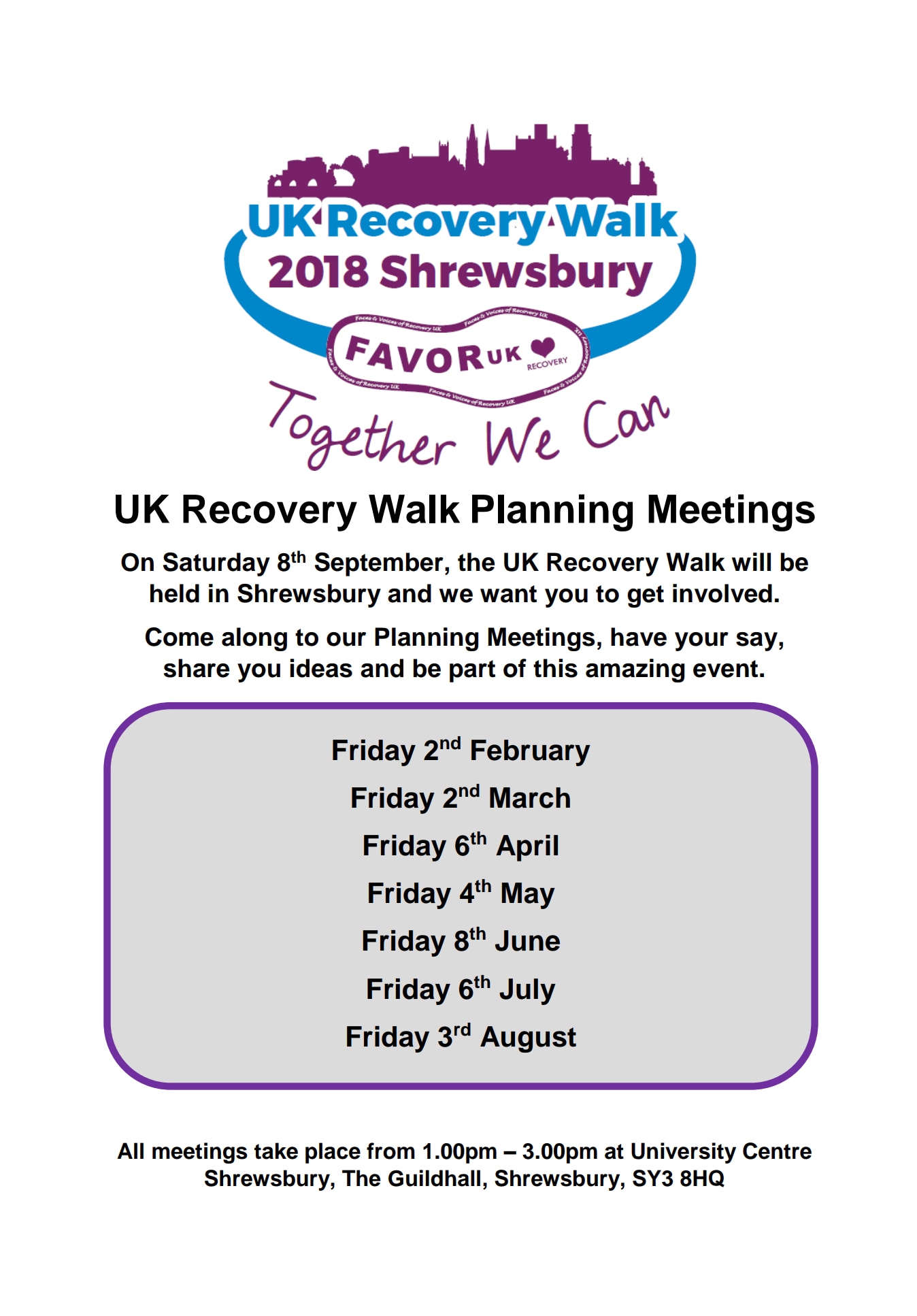 Please click the link below to see our planning update and get in touch if you want to get involved UK Recovery Walk Planning Update - January Download The Recovery Walk Planning Meeting Poster
read more
For all the info about this years walk please go to the Shrewsbury page here 
read more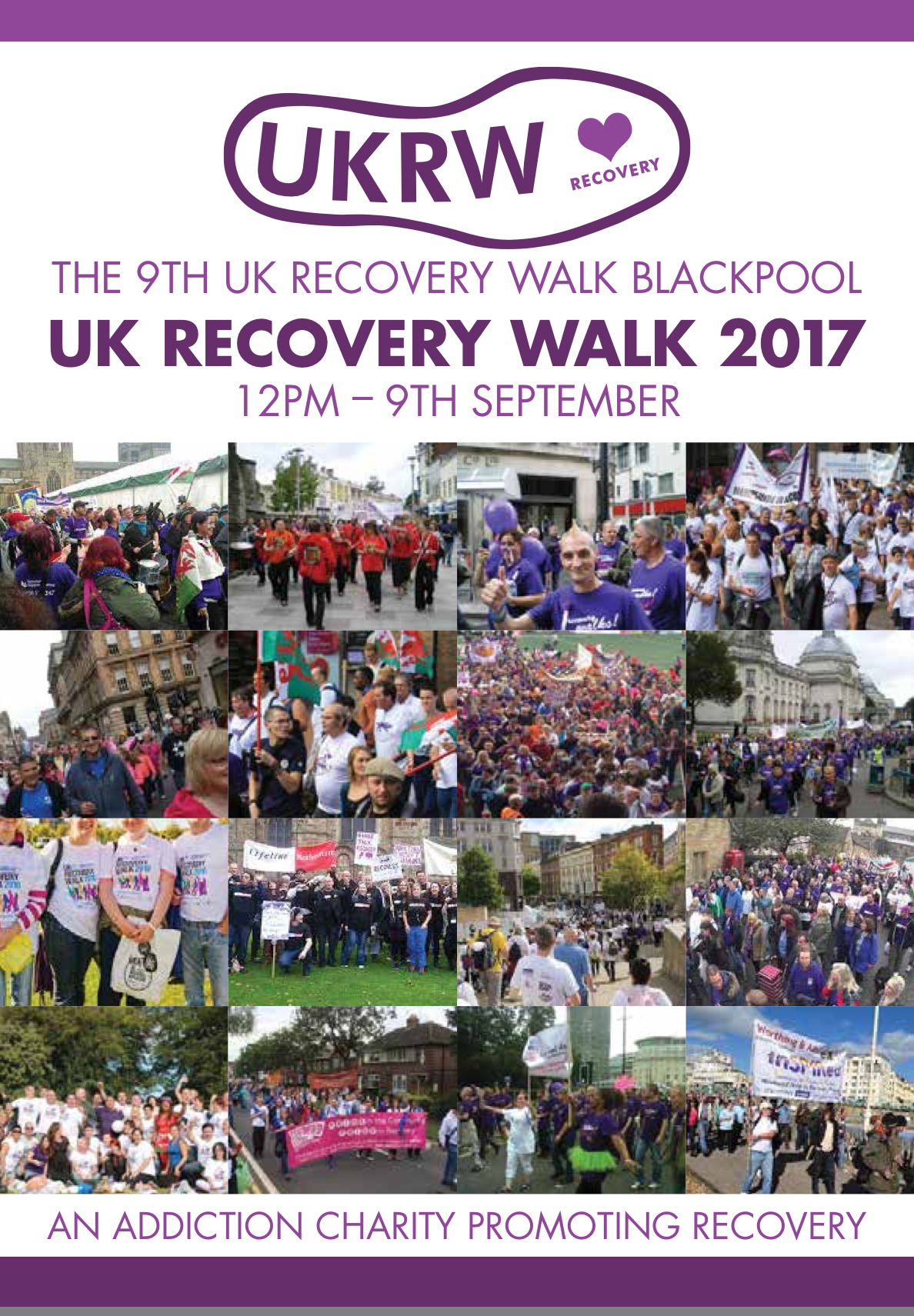 Please down load this years Brochure for all the info you will need for The 9th UK Recovery Walk. See you all soon. Blackpool 2017 final Brochure ONLINE
read more
Annual Report 2015-2016. Our Annual Report is our one opportunity each year to draw attention to the work we are proud of and to share with you our hope & optimism going forward. A message from the Chair of Trustees Our aims Our vision Review of 2015-16 Recovery...
read more
A massive thanks to everyone who came along on the day to our AGM & Host winners Party on Friday in The Brink, Liverpool. A special thanks to Kathleen Reilly who went beyond and above the call of duty helping to organise all the fundraising & support acts....
read more
Keep up with the latest news and events in your area by signing up to our newsletter