At last —
Starting point is 12.00 at Ceremonial Way (next to the Civic Centre) on 17th September 2022. We will walk down Ceremonial Way, to the City and then back to the park for the rest of the day.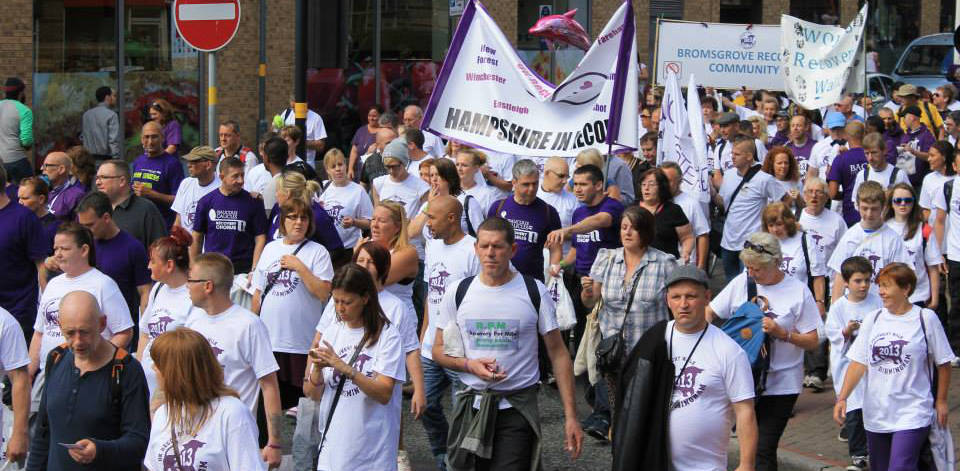 Join the Recovery Walk Newcastle 2022
17th September 2022
Exhibition Park, Newcastle
Please join us as a member and tick the box for the Recovery Walk 2022 to receive more information about joining us:
Please download this years booklet here for all the info you will need .
Welcome everyone to the 14th UK Recovery Walk, it's been far too long since we saw each other & had the hugs we all need to stay connected.
In the last year we have been working on the The Right to Recovery Bill. This Bill developed by people in recovery has the potential to make sure via law that anyone anywhere in Scotland but in time across the UK has access & choice of treatment that they request, ensuring a level playing field across the country in terms of treatment access & choice.
The Bill would seek to provide a statutory right to addiction and recovery treatment services including, but not limited to, the following: a) Short-term residential rehabilitation. b) Long-term residential rehabilitation. c) Community-based rehabilitation. d) Residential detoxification. e) Community-based detoxification. f) Stabilisation services. g) Substitute prescribing services. h) Any other forms of treatment as a health professional may deem appropriate, in line with guidance from the Scottish Ministers.
This bill would deliver everything Dame Carol Black recommended and more & we would ask everyone in the sector to do their homework because & put their weight behind it.
FAVOR UK will still continue to celebrate recovery & make recovery as visible as possible & will remain vigilant to the gatekeeping, bed blocking, ideological zealots and other barriers that prevent us from getting access and choice of treatment. We will continue to do this by providing an autonomous & independent voice of conscience & we will continue to offer our experience, strength & hope to those who seek recovery.
We will remain Visible, Vocal & Valuable on your & our families behalf as long as you need us too & our work is supported, we will always promote the message that there are many pathways to recovery & that all are a cause for celebration .
Annemarie Ward is CEO at FAVOR UK