Faces and voices of recovery Scotland started to organise and mobilise those affected by the soaring amount of drug deaths in Scotland during August 2019, shortly after the latest abhorrent rise in death numbers came out.
Over 60 volunteers have been mobilised and so far and three gatherings organised. Through our weekly steering group meetings, the decision to create FAVOR Scotland was made to take forward the work of the group. All of this work has been done with very little money and very little or support from commissioned and funded services. Phoenix Futures is the only service that have given us a meeting place and a few of their volunteers.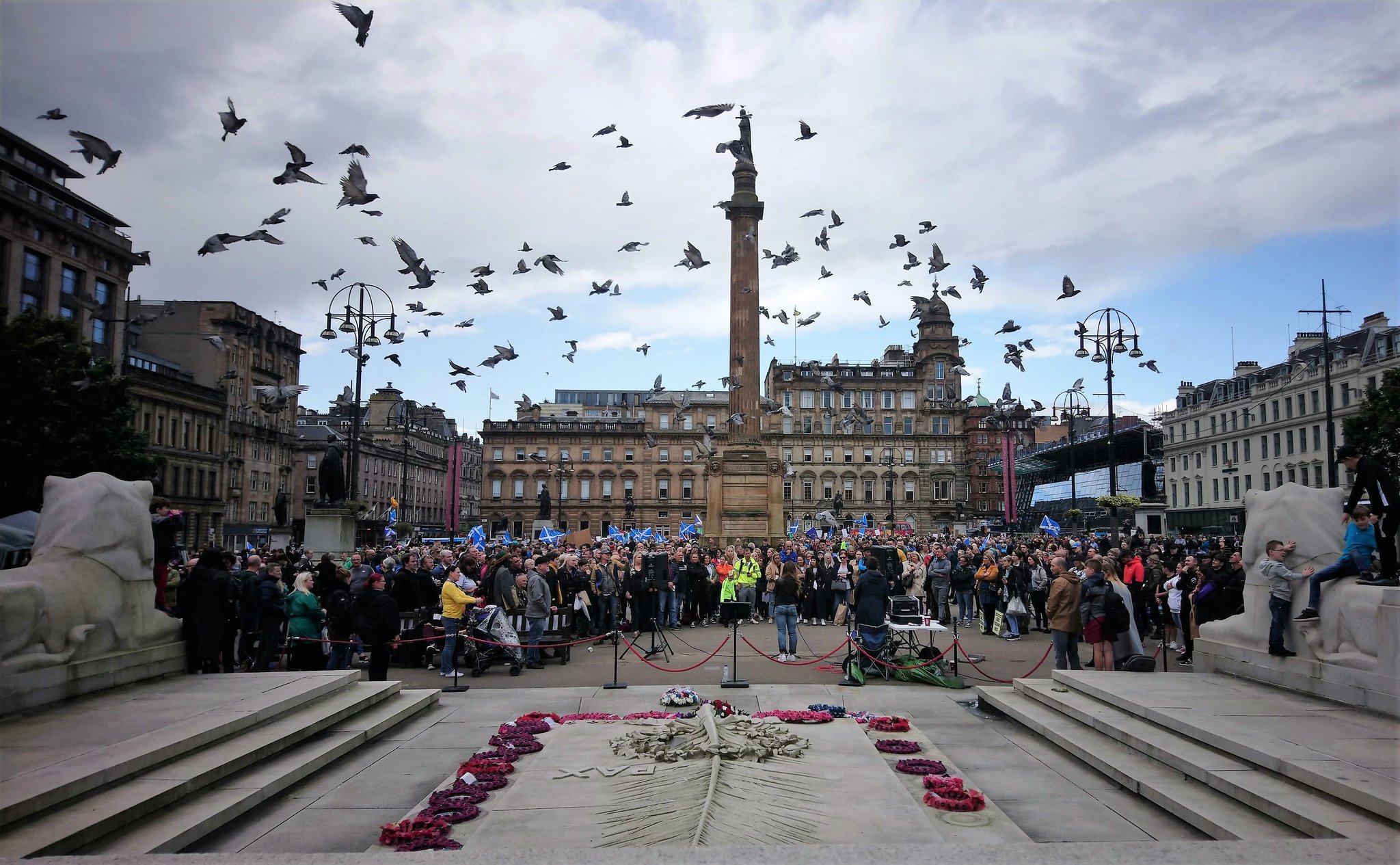 This report is a result of three gatherings that have been held monthly two in George Square, Glasgow one on Friday the 4th of October in Maryhill community central halls.
The first two events being open speaker public meetings, the third a conference to address the public grief and ask for a list of the problems and the solutions as the communities who are suffering most see it.
Over 1600 people have taken part in our events so far and it is our intention to continue to organise and mobilise those who are most affected as the months and we are committed if necessary, as the years go on.
Scotland has a rich history of community organising and mobilising and some of the best policy in Europe with regards to the theoretical treatment of addiction. This document will clearly show that although policy in Scotland is first class, its effect on practice however is very limited.
Please find our report by downloading it here 
Special thanks to Everyone who contributed including
The Corra Foundation, Sharon Graham, Donnie Balloch, Michelle Kearney, James Docherty, Darren McGarvey, Donna Boyd, Mark Robb, Sam Hutcheson, John Hamilton, Peter Kyant, Karen Gillen, Lana Hunter, Tara Bruno, Derek McCabe, Jed Brady, Dougie McMillian, Tracy Lundie, Ria Din, JooJo Kyei, Barry Sheridan, Prof David Best, Anne Lawrence, Scott Mulligan, Andy Moore, Stephen Murphy, Patrick Grady MP, Monica Lennon MSP, Bob Doris MSP, Paul Sweeney MP, Miles Briggs MSP, Annie Wells MSP, Alison Thewliss MP, The Rev Brian Casey, all the twitterers who continue to support our Campaign #youkeeptalkingwekeepdying , all the staff & residents from Phoenix Futures & and everyone who came along to our events and who continue to inspire and engage with us on a daily basis.
Hugs & Thanks to you all. (Especially anyone we have forgotten) We have had a lot of help & couldn't have done it without you all.
Annemarie & Natalie and the trustees from @FAVORUK .
We hope you can join us on Friday 1st of November for our 4th monthly gathering at 9.45am till 11.45am
Possilpoint Community Centre, Glasgow