If the Scottish Government is truly serious about their national mission to save lives, then we should make every effort to learn from the things that have happened in England over the past 13 years.
Politics and ideology have dominated this field for too long, and I know how difficult it is when comparisons are made across our two countries. But, when lives are at stake, we must put geography aside and take every opportunity to learn from the successes that are happening just across the border.
When comparing areas of the same poverty and structural inequality, there are fewer deaths in England. This is because they have got two important things right:
The culture within their sector and the development of their workforce.
Over time, the culture of the workforce in England changed. The workforce now knows, believes and offers hope that permanent recovery from alcohol and other drug-related problems are not only possible, but a reality in the lives of hundreds of thousands of individuals, families and communities.
In the UKs biggest drug treatment charity (that treats 3 times more people with drug problems) than Scotland, at least 40% of the workforce are people in recovery. Some would argue that this was a de-professionalization, perhaps it was in one respect, but in another perhaps it was exactly what that workforce needed.
Perhaps we didn't recognize and value what someone with lived experience can contribute when compared with experienced professionals. These lived experience folk came in and often worked for far less money (which suited the big charities) who grew exponentially during the last 20 years because of their/our labour & success. In response to austerity policies the big charities strategically planned and they got more for less by employing people in recovery.
They also developed their volunteers, adding (in some cases) almost 30% of their workforce. We cannot blame the big charities for responding to austerity policies like this, we cannot blame the concept of recovery for governments de-investing in services. The big charities in England led the way, they had to, and at the time they responded quickly to support those who are still suffering in a very bad situation. Discussions about races to the bottom & potential for price fixing cartels are valid, but for another day.
Staff with lived experience, in many cases, were just as qualified as those who went before or are working their way to being so. Now, in England, most of the workforce have a greater depth of understanding and professionalism than their counterparts in Scotland because recovery is embedded through the culture of services, the workforce and (most importantly) staff without lived experience.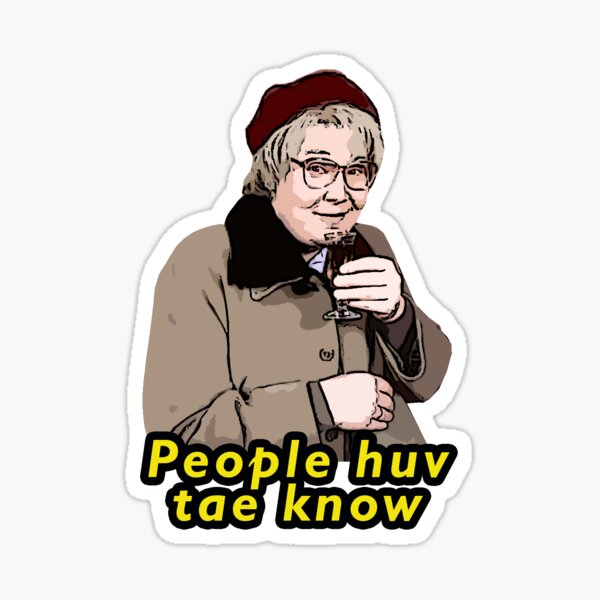 It is at this point some would argue that services in England lost all their Harm reduction ethos and committed staff. This is nothing more than powerful, divisive political rhetoric. The idea that the UK has since 2010 had a treatment system focused on abstinence-based recovery is utter fantasy. It is not hard to find politicians, or treatment leaders, claiming that is what we have, but the reality is in what is funded and delivered on the ground.
The story of the last 13 years is of all services being stretched, funding being cut at a time when drug problems were diversifying and deepening. Within that overall picture, it is the recovery/abstinence services that have been most depleted – the vast majority of the £600 million spent by taxpayers on the treatment system is still spent on Opioid Substitution Therapy and one-to-one case management. It's never been more important to distinguish political rhetoric from reality.
This culture change in the workforce meant one of a permanent revolving door, where people are transformed by transformed people. This transformation can only happen when your workforce believes and does not take recovery for granted. That can only happen when you have enough people who have experienced recovery, witnessed recovery for themselves and know how to offer and guide their fellows to walk beside them on the path that leads to it.
It's not something you tell someone to do." It's better felt than telt" as we say up here, and there is no better place to feel the contagion and power of recovery than in a mutual aid meeting. In England many of these meetings take place in the same buildings as services and most workers will follow the mutual aid guidance policy to introduce the path to new clients who haven't tried it before.
Culture eats strategy for breakfast" is a famous quote from legendary management consultant and writer Peter Drucker. To be clear he didn't mean that strategy was unimportant – rather that a powerful and empowering culture was a surer route to organisational success. It means that no matter how strong your strategic plan is, its efficacy will be held back by members of your team if they don't share the proper culture. When it comes down to it, the people implementing the plan are the ones that make all the difference. If your workforce are passionate about your national mission & vision, they will be enthusiastic about executing the plan, and then your strategy stands a chance. But if your workforce dont know how to do it, how can they possibly be.

http://www.strategicleadershipgroup.com/images/library/articles/2016-02-25_Culture_Eats_Strategy_for_Breakfast.pdf
In England they did two things to change the culture within the workforce. Not only did they strategically employ people in recovery at every level, operationally and at the very top of their systems and structures, but they also introduced operational and strategic guidance that let their current workforce could build a bridge to the recovery community from prisons, residential rehab and community services.
This hammered home to the rest of the sector (the NHS) what the best charities were doing all along anyway (building a bridge between the treatment system & the recovery community). This vital & ground-breaking piece of guidance from PHE rubber stamped the evidence base for mutual aid, a public health free lunch that cost nothing & surprised many when they got around to attending their first meeting as suggested in the guidance for all practitioners.
Scotland's addiction sector has yet to get itself to the mutual aid lunch table, never mind plate up properly, in fact, setting aside nominal & occasional lip service it continues to show blatant prejudice and stigma at every level towards mutual aid. We do not hear the continual retort "but it doesn't work for everyone or I don't believe in it" when we offer people a substitute prescription but yet the mere mention of this path will invoke this very response most of the time. If I had £1 for every time I have heard it or the other classic but badly misinformed retort – "yeah but there's no evidence base for it" I would be a very rich woman.
In England one of Public Health England's ambitions is to improve recovery rates from drug and alcohol dependency. To achieve this, a commitment was made to support local areas in fostering effective links between treatment services and relevant community and mutual aid groups to enhance service users' social integration and wellbeing. Mutual aid refers to the social, emotional and informational support provided by, and to, members of a group at every stage of their recovery from active alcohol and/or drug use and addiction.
It is not a peer support network or a self help group, it is a mutual aid fellowhip. It relies upon a structured programme that is focused on recovery. Groups often include people who are abstinent and want help to remain so – these people are actively changing their behaviour using a programme of mutual aid. They also include people who are thinking about stopping and/or actively trying to stop their drug and alcohol use.
PHE has published a toolkit of documents to enhance the links between treatment services and mutual aid, and these are listed in Appendix 1. With retrospect what is truly incredible about developing these products is that PHE consulted a national mutual aid reference group (MARG). MARG membership included representatives from the various mutual aid organisations, commissioners and service providers who came together to work for the great good, instead of working in isolation, conflict and competition with each other. Scotland doesn't even have to learn these lessons, it doesn't have to recreate the wheel, it just needs to do it too.
It is our hope that Scotland will adopt & learn from this work especially in the context of having 4 times the rate of deaths than England. We suggest that this groundwork has helped considerably down south at all levels from on the ground to commissioning & believe it can have a lifesaving impact if adopted in Scotland.